Will the iPad revolutionize in-clinic experience?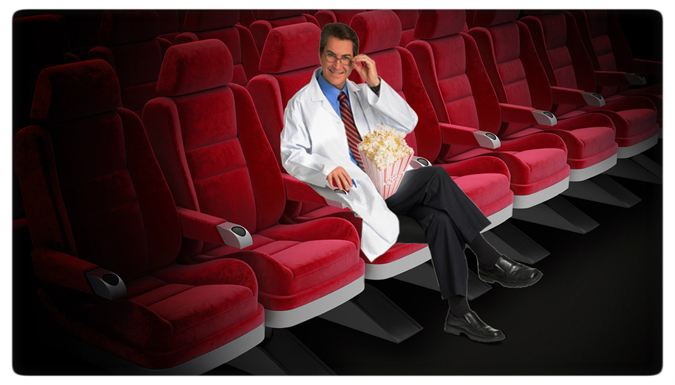 Unable to think beyond the VA?
Common complaint against pharma marketers is that since decades they are not able to think beyond the Visual Aid Folder. Though laptops made few inroads here and there, but due to its prohibitive cost and low battery life coupled with long booting time, it could not replace VAs as the mainstream tool of communication.
We got an opportunity to work on iPad communication
Hence, when one of our clients told us about their decision to make a complete shift from VAs to iPads for their entire field force (It's a super-specialty division, not a mass one), we were obviously quite excited to partner with them for the entire project.
During this process we got some powerful insights which I will share with you in due course of time.
What pharma industry has to say about the iPad?
But, this acted as a trigger for me to find out how pharma industry responds to this idea of using iPads (When I mention iPad, I am referring not just to the iPad but all other equivalent gadgets like tabs/tablet PCs etc.). I therefore spoke to many pharma marketers to find out their view on this.
As expected, marketers were not unanimous about iPads as replacement to VAs and LBLs. Some of them were totally negative, few were very positive while some were not able to decide.
Those who are against it
For those who are against it, money seems to be the major deterrent. Many of them are looking at it as an expense rather than an investment. They want to spend their money on options like CRM, etc., which they think will help them in getting better returns and are extremely uncomfortable to risk it in a new stream like iPad.
Those who are in favour of it
While those who are positive about it, have stated reasons like possibility of designing and delivering customized scientific communication, convenience, being green, reduced turnaround time in response to customer queries and enhancing field force effectiveness. When it comes to in-clinic impact, they feel that what can take many calls can be achieved by just one call with the iPad. Interestingly, the proponents of i-Pad believe that it will save recurring cost of VAs and LBLs and thus will be a cost saving proposition in the long run.
Now, as promised in the beginning let me share my first hand experience on this, along with my thoughts.
Our experience with iPad
Initially, the client believed that an iPad with science loaded in it, coupled with the ease of navigation will help in achieving a high quality customized scientific discussion inside the clinic. The outcome was not exactly as expected. The learning was that technology can't replace skills and culture.
Our initial thought process was: "How do we adapt the brand creatives to iPad?" As long as we continued to ask this question, we continued to think with the mental model of 'print communication'. Then we tweaked the question slightly: "If iPad is going to be the medium, how do I create powerful communication?" Suddenly the mental model changed, we found ourselves thinking about 'videos'. The outcome changed radically. Now we were able to bring that "wow" factor. There is still a long way to go, but iPads have now opened the floodgate of exhilarating possibilities.
Though I had stated earlier that 'iPad' is being referred to in the generic sense and it is applicable to other tabs or tablet PCs, here I would like to go into the specifics. The technology of iPad is best-in-class and the benefits are well known. But from an e-detailing perspective, iPad has one major drawback. It does not support the flash player. You can still input your flash based communication into the iPad. But every time you want to do it, you need outside help to design a program that will enable inputting the flash based communication. This will result into a huge recurring cost.
My Thoughts
Today, for any marketer to influence the minds of his customers, he has two challenges to overcome:
1. Creating a powerful marketing communication that can differentiate his brand from the rest
2. Ensuring undiluted and unadulterated delivery of that communication inside the Doctor's clinic
Now imagine a brand communication which is very creative, attention grabbing and so classy that it even matches some of the best TV commercials. (I know, the reality is completely opposite so I am asking you to just imagine). But is it of any use if its in-clinic delivery is pathetic? This is where a medium like iPad can create a much better impact. With the iPad entering the scene, marketers can no longer give low competence of field personnel as an excuse for not designing powerful communication. I believe, with iPads true brand building process will now become a reality.
Few insights
1. Great technology alone can never get you great results. To get great results, you need great ideas. Technology is there to amplify its impact.
2. iPad offers the ease of interactivity. This doesn't mean that once a pharma company adapts to iPad the quality of in-clinic interaction will dramatically improve. There are couple of things that one need to understand:
i. Every organization has a deep rooted culture. For a highly interactive science driven
discussion to happen, one first need to bring corrections at the cultural level, which is
always a long term process.
ii. There needs to be enough time allocated for representatives to develop the comfort level in handling the iPad. To hand over the iPad to the field with few hours of practice would mean a huge waste of money. Pharma companies should be willing to dedicate few days exclusively for practicing and handling the iPad
3. Will iPad completely replace or reduce the importance of field force? No, I don't think so. iPad will be like an addition of a powerful weapon in their armamentarium.
Future possibilities
This is just the tip of the iceberg. The future is likely to be far different compared to the past and even the present. Based on the signals that are coming from different parts of the world, I see that the future is going to present an interesting scenario:
Interaction with the end consumer. This will include both patients as well as care givers. The apps are already changing the way we live our lives. Soon, we will witness a similar trend in healthcare too.
Doctors from the western countries have already started moving or will soon be moving to iPad. Sooner or later, Indian physicians too will catch up with the trend. This opens up a flood of possibilities like increased involvement of Doctors in social media, ease of connectivity with international speakers through webinars, delivering patient education in an interactive manner, formation of hundreds of big online communities of doctors and ease of sharing the information among homogeneous groups.
Final Word
Opportunity lies in spotting the trends early. As long as you look at it as an expense, you are missing the bigger picture and therefore a better opportunity. The pharma companies who will be early adapters will have the advantage of having enough time to learn the rope and reap the maximum benefit. Those who always believe in 'wait and watch' should keep in mind that this will be too costly a bus to miss. If they wait too long, they won't be around to be a part of the revolution.