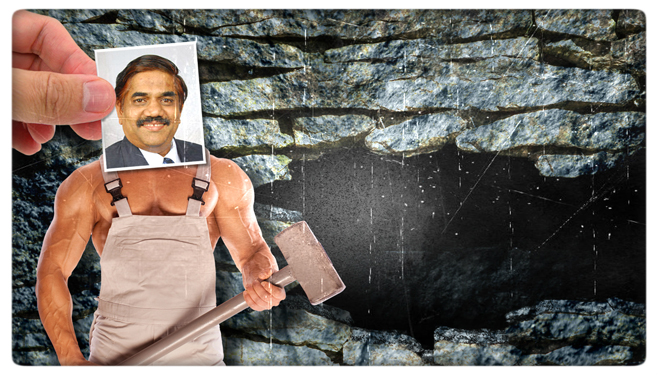 I believe that you can differentiate your brand in the undifferentiated market. What you need is the blend of right strategy, differentiating positioning and creative clutter breaking communication.
I also believe in law of Karma and many more things that can be clubbed under 'spirituality'. On several occasions I had seriously contemplated of renouncing the world for practicing spirituality (This often used to happen during my monthly sales closing). Two reasons stopped me from becoming 'A monk who sold his Ferrari'. First reason was that I didn't have a Ferrari to sell (I still don't have one). The second reason, because of my complete intolerance for mosquitoes and somehow I couldn't figure out a satisfactory solution to tackle them in wilderness.
What do I do?
I help pharma companies build big brands.
What is my expertise?
I am a Strategic Pharma Marketing Expert and Pharma OTX strategy expert
What makes me the expert?
My pharma background and corporate experience of heading various functions like sales, training, marketing and strategy coupled with agency experience of building big brands.
What makes me different than the rest?
My ability to think non-pharma
This is what I (and fortunately few clients who do business with me) believe about myself. But my wife holds different view about me (which I won't share with youJ). I live in Hyderabad with a loving wife and two sweet kids…and also a charming pet. Few accuse me of loving him shed more than the rest, which I vehemently disagree.   I think by now you must have got fair idea about me. You can happily stop reading further if you don't want to. But in case you still not bored, carry on, I have revealed the process that I have followed in branding "me".
Brand 'Miliind'
Brand Attributes
Innovation, strategy, marketing, out-of-box-thinking, differentiation, grounded, ease of execution
Brand Positioning
Strategic Pharma Marketing Expert
Brand Differentiator
A pharma expert who thinks non-pharma
Creative Expression
A Pillman who can think out-of-the-pill
A punch line
Out-of-the-"pill"-thinker
Mnemonic
Hammer
Brand USPs
Arriving at right brand strategy.
Differentiated positioning.
Creative, clutter breaking, attention grabbing communication.
Differentiating a brand in the undifferentiated market
Pharma marketing expert
Pharma OTX
OTX strategy
OTX expert
Brand Essence
Helps you in Building big pharma brands