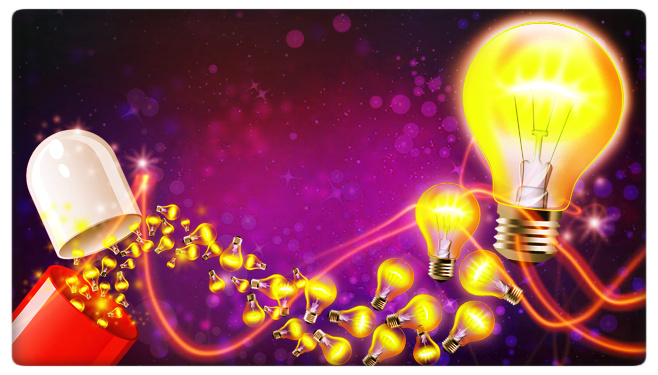 Why BreakthePill?
Why not? It will anyway dissolve in your stomach. So you might as well break it!
No, it's not what I mean to say. What does name BreakthePill mean?
I see. There is more than one way to interpret "BreakthePill".
Today in Indian pharma industry, strategies and campaigns that are followed by most of the players are almost identical. No wonder, everyone is getting almost identical results.  BreakthePill conveys that if you expect different results, your strategy and marketing too needs to be different.
BreakthePill denotes the mindset to challenge (and then try to break) every assumption we make.
There are many who believe that pharma industry is quite typical. Many things that marketers can do in FMCG or in other industries are not possible in pharma. BreakthePill stands for the spirit of trying to break every possible pharma rule.
Lastly, BreakthePill could also mean 'out-of-the-pill-thinking' (We had enough of Bono and his out-of-pill thinking', after all, we all need some change J)
Is it not the fact that pharma marketer has to operate with lots of restrictions? How much exposure of pharma industry do you have?
To get the answer, I will suggest you to read  'About Miliind'.
Is BreakthePill, a pill for all?
There is no single pill that can be consumed universally.
What will this pill do to me?
What BreakthePill will do to you depends upon who you are.
Are you a pharma marketer who constantly strives to make your brand stand out?
Whether you are a brand manager or a marketing manager or business head, you are a marketer. BreakthePill will add new dimensions to your thinking that will help you build big brands and will be your constant companion in your journey towards excellence in marketing.
Are you from sales side looking for cutting edge over your competition?
Deeper understanding of the marketing will no doubt bring about manifold increase in your effectiveness.
Do you aspire to enter into PMT (marketing team)?
BreakthePill could be just the gate pass you are looking for. Once you achieve your first milestone of being part of marketing, BreakthePill will continue to be your mentor.
Are you a management student searching hard for some resource related to pharma marketing?
You have reached the right place. BreakthePill can be your one-stop-shop related to pharma marketing and strategy.
Are you a marketer from some other industry?
Throughout my marketing career, the real insights, creative triggers and some wow ideas came to me only when I looked outside pharma. Same holds good for everyone. After all, the fundamentals don't change.
Is there anything more in it?
Are you asking for a bonus offer? I am not a great believer of it. However, this time I will make an exception. You indeed have a bonus: Putting your career on fast track. You will discover that daily dose of BreakthePill will have revitalizing effect on your career.
You are talking of 'taking' a pill, whereas the name of the blog is 'breakthePill'. So what do you suggest, should I 'take' it or 'break' it?
Both. First you need to 'break' it before you 'take' it.
Is the pill sugarcoated?
I am afraid, it's not. At times you may even find it a little unpalatable.
Are there any side effects of this pill?
No serious side effects are reported. At times you may experience little pain due to breaking of certain beliefs you might have held for a long period. There are chances of you feeling little dizzy when you find me presenting completely opposing ideas and showing merits in both of them.
How often should I pop up the pill (of course after breaking it)?
As soon as it is delivered. To ensure that you always get it fresh, I suggest you subscribe to the newsletter here. Alternatively you can subscribe to RSS feeds.
Are there any contraindications?
Only one contraindication:  A mind that is not open to new ideas.
Is there any way I can get faster results from the pill?
Yes, there are many ways to increase the efficacy of the pill. Take out time to contemplate on every blog post. Be the part of interaction with other marketers by posting your comments and by sharing it on Facebook, LinkedIn and Twitter. And most importantly, by putting it into practice as fast as you can.